Choosing to go Mobile is only half the battle.
Finding the right services partner to help you realize the full business value of your investment can
make all the difference.
IBM is the Leader in Mobility Services. (According to Gartner)
Millions of devices under management
Thousands of clients
30+ years in mobility and workplace services
Clients yielded as much as 108% ROI and $5.5M reduction infrastructure and support costs. (Source: Forrester Total Economic Impact Study)
Increased employee productivity
Reduction in total mobility infrastructure
Savings in telecommunications services
Healthcare and life sciences
Improving communications and responsiveness with integrated wireless infrastructure
Healthcare and life sciences
Transforming healthcare with immediate information and consistent processes. Complete data is delivered with predictive analytics
Telecommunications
Achieving the process, system and services stability required to support the corporation's aggressive growth plans through outsourcing maintenance, monitoring and reporting activities
Financing your mobility
IBM Global Financing offers simple, flexible lease and loan packages, allowing you to build a resilient business while managing cash flow.
Healthcare and life sciences
Improving care and cutting costs with a mobile computing solution and desktop cloud services deployed by IBM Global Technology Services
Healthcare and life sciences
Enabling hospital staff to quickly and easily locate each other and departments to better communicate and share important information
Energy and utilities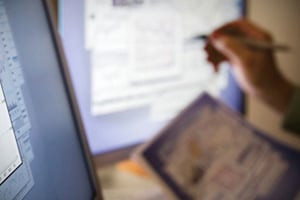 Streamlining operations while significantly decreasing unnecessary costs
Mobile Strategy Benchmark Assessment
Mobile Strategy and Design Services
Mobile Enterprise Management Services
Mobile Infrastructure Integration and Optimization Services
Gartner names IBM as only vendor in Leaders Quadrant for Managed Mobility Services
Forrester says Mobile Enterprise Services with IBM improve flexibility, productivity, and ROI
The Individual Enterprise: How mobility redefines business
Consider the true potential of mobile
4 Key Trends Affecting Mobile Infrastructure Strategy
5 Key Reasons to talk to IBM first about Managed Mobility
Is your IT organization ready for the Internet of Things?
Learn how to prepare and profit